[jcolumns]
Shopping Cart FREE
with Every Hosting Plan
All our hosting plans come with search engine friendly shopping cart software (over $200 value). Our shopping cart software is database driven with import and export capability, secure server enabled, and customizable with the ability to easily create a template for itself from any page on your web site. Click here to learn more about the easy template capability.[jcol/]
[jbox color="orange"
color="blue" vgradient="#fdfeff|#bae3ff" title="Powerful Cart Features"]
[/jbox][/jcolumns] [jcolumns]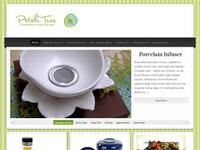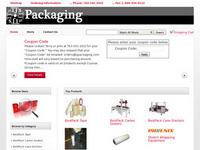 [jcol/]
See Actual Customers Using the FREE Shopping Cart solution
More Sites Using Our Free Shopping Cart
[/jcolumns] [jcolumns]
Try The Demo
Admin demo(using custom header / footer) Password is: Default
– To view any changes you make, you'd go to the store created by this admin demo
– Demo utlizes the custom template import in order to make the shop look like the rest of the demo site.
– The above demo site was created using the EZBuilder.biz site builder software
Admin demo (defult configuration) Password is: demodemo
To view any changes you make, you'd go to the store created by this admin demo[jcol/]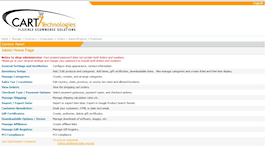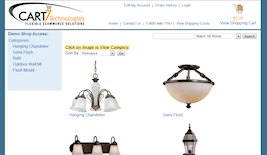 [/jcolumns] [jcolumns]
[jcol/]
FREE Secure SSL for Checkout
Free access to our secure server for taking credit card information. For security, our shopping cart has built in SSL encryption at no cost to you. Our Free Shopping Cart receives the order information securely via SSL. The shop owner can then log into the shop administration module and view the order information securely using SSL encryption. If you have a regular storefront for your business then you probably already have a credit card terminal and merchant account. In that case you would securely view the orders from the shopping cart, and then enter them into your existing credit card terminal.
[/jcolumns] [jcolumns]
Easy Credit Card Authorization
Select a Merchant Service to process transactionsCredit cards can either be processed and verified manually using the built in secure order viewer and your existing credit card terminal. Or, our shopping cart can also be linked to process and verify your credit card receipts online, and deposit them automatically into your bank account. For real time shopping cart payment, our shopping cart  is compatible with AuthorizeNet.com, First Data Connect (using their Linkpoint HTML interface), Verisign Payflow, Online Data's BluePay  and the Echo Online gateways. As a low cost alternative, our shopping cart can also be set up to take the order and then prompt the shopper to submit their payment using Paypal.
[jcol/]



[/jcolumns]
Integrate the Shopping Cart with Any Design!
Integrating our Free Shopping Cart  with your site is simply a matter of filling out your information from the shopping cart admin page which would be at: www.your-actual-domain.com/shop/owner/
Just click on each of the buttons and fill in the information required; one of the buttons is the inventory button where you'll need to add each of your items to the shop inventory of items for sale.
Once you have the shop set up, all you need to do is link to the shop from the pages on your site. You can link to either:
1. The shop main entrance at http://www.your-actual-domain.com/shop/
2. A shop category
3. An individual item within the shop
4. Or, you can use the HTML displayed by the shop to put the item forms on regular HTML pages that you would create using web design software.
The help information on how to easily link to the shop is at: http://precisionweb.net/shopping_cart_FAQ.htm#Linking
[jbutton link="https://www.precisionwebhosting.com/order_ecommerce_hosting.htm" color="orange" size="large"]Order Today[/jbutton]