Start a Successful eCommerce Website
Since the site has been live and taking orders, my client's website has been profitable every month since the second month it was online. Plus, it has ran without a single hiccup that I couldn't address immediately. So, from my standpoint of having designed sites since the late 80's back in the day of BBS's, that's pretty impressive to me that your hosting and service has been so great!
Michael -- Weeks Honey Farm
We started our ecommerce business 2 years ago from scratch with Precision Web Hosting. We don't know how we could have done it without them!
Mindy -- Christian Homeschool Store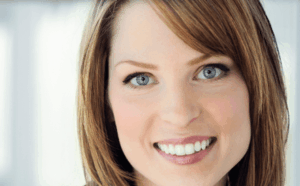 Shopping Cart Feature Overview
Easy to Learn

Secure Shopping Cart

SSL Certificate FREE for all Secure Pages
256-BIT SSL ENCRYPTION gives you top notch protection and gives your customers peace of mind!
The benefits of having an SSL certificate are that your customers can process secure transactions for all their orders.
Our Servers Backed-up & Scanned Daily!

Best Value Cart

Generous Item Limits

$14.95 a month for Full Featured Shopping Cart that holds up to 5,000 items.
eCommerce hosting includes Cart plans starting at $19.95 a month that hold up to 1,000 items and more for other plans

All the Features you need at NO extra charge!
Unlimited categories and sub-categories
Unlimited custom fill-in text boxes for message to accompany your items
Unlimited custom drop down lists for attributes like "size", "color", "length", etc.
Unlimited thumbnails and images with each item.

Custom Design

You can use any web site design software, and, easily import one of your pages to use as a template into the shopping cart.
FREE Sitebuilder

Try it out free site builder before you sign up by clicking here.
Includes more than 400 free templates

Build your site using your favorite web site design software like:

WordPress — Special Plugin Available!
Dreamweaver
Adobe GoLive
Expression Web

Shopping Cart can Import look from any design. You can also get HTML or include code from the shopping cart to place in your website.

Easy Order Features

Process Credit/Debit Cards in Real Time
Process Credit/Debit Cards Manually
Over 20 Compatible Merchant Gateways
Recieve Order Notifications via Email
Optional Account based checkout with Optional Guest Checkout
Cart is compatbile for Recurring Billing if you use BluePay or Authorize.net as your Credit Card merchant.
Customize Text on the Secure Checkout pages
Print multiple invoices at once using the PDF Invoice Generation
Create customized templates for printing packing list, invoice, and label from orders
Use PayPal or Google Checkout (or both) as a 2nd and 3rd Checkout Option.

SEO Friendly

– Search engine friendly category links are based off Category Titles – Search engine friendly item links are based off Category Titles – HTML coding is optmized The title tag corresponds to the category or item. There is an option to customize category tags. The Item page description tags also use the item description. Image Name, Title and Alt tag are all based off Item Title

Mobile Friendly

Shopping Cart automatically re-sizes your Shop template to fit mobile screen resolutions. Don't lose anymore cell phone or tablet sales!  
Why Choose our Ecommerce Website Hosting?
US Based Support

Support from our expert team based in California  

Reseller Opportunities

Click the following link for more information on Re-seller Opportunities for our shopping cart and web hosting.

Web Hosting Features

Demo and Clients

Visit Our Shopping Cart Demo

View the hosted shopping cart administration area

See some of our current clients using the Shopping Cart

Please click below to view a small cross section of the 1000's of sites using our

shopping cart hosting

.

Shopping Cart Appearance

Design your site in WordPress then use our WordPress plugin to display the shop items on your WordPress pages. Or, build your site using your favorite web site design software like Dreamweaver, Adobe GoLive then automatically import one of your pages to use as template. Use the easy template import feature to make the shop look just like any page on your site (

Click here to see the video on the easy template import

)

Or, before signing up try our

free site builder by clicking here.

(Includes more than 400 free templates) Great for simple sites. 

Great Value

Hosting, shopping cart, SSL for secure checkout, and email all in One!
Our hosting start packages at just $19.95. Compare at $49+ for similar!
No Setup Fees or Hidden Charges

How to get started

Click here to order Ecommerce HostingClick here to order our Hosted Shopping Cart Only

Order your ecommerce web hosting by clicking here.
Get your passwords and settings and start building your site and adding items to your inventory.
Order your credit card merchant account (If you do not have it already) from one of the credit card processing providers listed here. (Including Authorize.net, Verisign Payflow,SkipJack, Echo Online, BluePay, CardService LinkPoint, Iongate, and Paypal)
Link into the shopping cart software software for items you want to sell.
Give your customers confidence in your site and shopping cart using affiliations with links to organizations like Trust-guard.com and BBBOnline.org
Optimize your site for search engines and submit it. Export your shop items to the Google Shopping Feeds format and submit your shop items to Google.com/products Also, promote site using pay per click listings from Google.com, Bing Search Marketing
Set your shopping cart to ask them if they want to subscribe to your newsletter. Then keep in touch using our built in newsletter function! Create promotional codes to reward your past shoppers with discounts or free shipping.
Sell some of your items on sites like www.ebay.com and Name Your Link Use your follow-up emails, and package inserts with the product to let them know about your site.
When a customer orders, you will receive a notification and will then be able to log into your shopping cart control panel to read the credit card information and complete order securely from a password protected SSL secure page. Credit cards can be processed in real time using an online gateway, Google Checkout, or Paypal / Paypal Pro Click to find out more about our Shopping Cart.


SEO Optimized

Want your Shopping Cart to show up in the Search Engines? See a video on how the cart is designed to show up in the search engines

Search engine friendly links for Categories and Items
Shopping cart page source built for SEO:  In the shipping cart the Title tag, Meta Description, Meta keyword, Alt tags, Item image names, and urls themselves are all automatically optimized.