Step 1: Design Your Store
Options include:
– Choose a Template with our Sitebuilder
– Add the Cart to any Design / Website
– Hire a Professional to Design your Site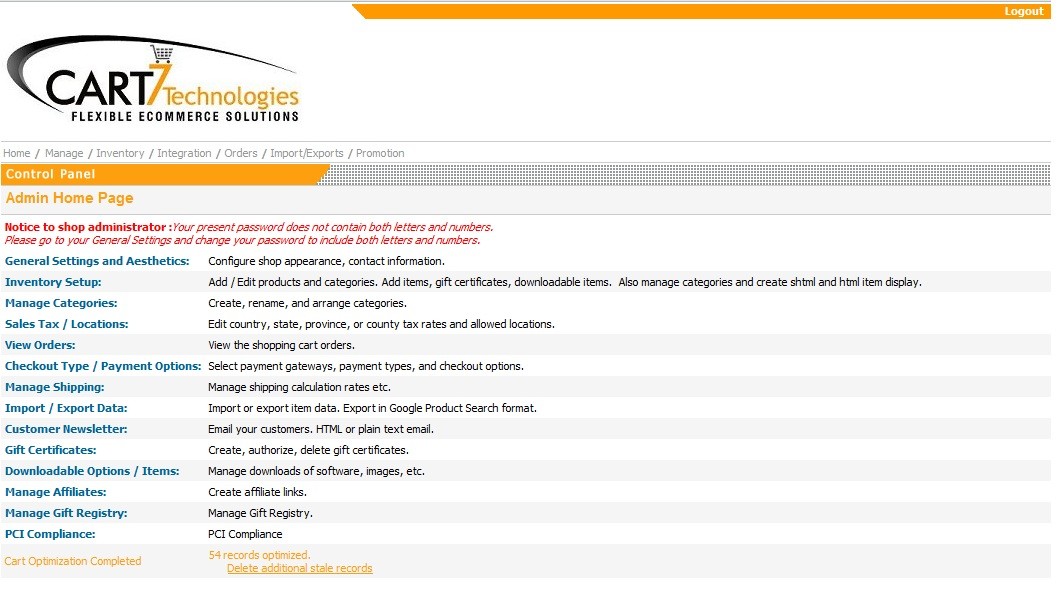 Step 2: Load Your Inventory
Add items and categories to the Shopping Cart Admin. Panel.
Step 3: Select Settings
Select your Settings such as Shipping & Tax Settings
Step 4: Provide Trust
Give your customers confidence in your site and shopping cart using affiliations with links to organizations like Trust-guard.com and BBBOnline.org
Step 5: Accept Credit Cards
Select a Merchant Service to process transactions
Step 6: PayPal / Google
Or use PayPal / Google Wallet to process transaction.
Step 7: Store Promotion
Promote your store through sites like www.ebay.com and Amazon
Use your follow-up emails, and package inserts with the product to let them know about your site.
Use Amazon and Ebay to drive traffic to your website.
All Hosting Plans Come With FREE SSL certificate (256-bit Shared)
Step 8: Take Orders
When a customer orders, you will receive a notification and will then be able to log into your shopping cart control panel for more options.